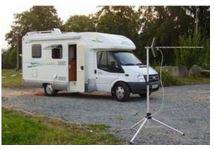 * Paris office: covers Pan-EU and UK.
* Singapore office: covers ASEAN and Pacific countries.
* Beijing office: covers DTMB China Mainland and Hong Kong.
* Professional RF recording device - ADIVIC M7200 and T2/T/C /S /S2 TS recorders
* Focus DVB-T2 rollout countries, such as Eastern EU countries, Nordic countries and ASEAN countries.